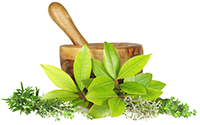 Ayurveda or Ayurvedic medicine is a system of traditional Indian medicine, native to the Indian subcontinent. Contemporary practices are derived from Ayurvedic traditions. Ayurveda is a discipline of the upaveda or "auxiliary knowledge" in Vedic tradition.Ayurveda is a discipline of the upaveda or "auxiliary knowledge" in Vedic tradition. The origins of Ayurveda are also found in the Atharvaveda, which contains 114 hymns and incantations described as magical cures for disease. There are also various legendary accounts of the origin of Ayurveda, e.g., that it was received by Lord Dhanvantari (or Divodasa) from Brahma Ayurvedic practices include the use of herbal medicines, mineral or metal supplementation (rasa shastra), surgical techniques and application of oil by massages.
==================
Bholaram Education Society 2019
he BHOLARAM EDUCATION SOCIETY or BES was established in 2003 by the renowned industrialist, Shri Ramesh Goenka. This beginning was made to cater to a social and a national need- that of imparting quality education to the populace. It is the belief in this philosophy that set the foundation of the Delhi Public School (a part of the BES) at Gandhinagar in 2004 which was inaugurated by the honourable Prime Minister of India Shri. Narendra Bhai Modi, then Chief Minister of Gujarat.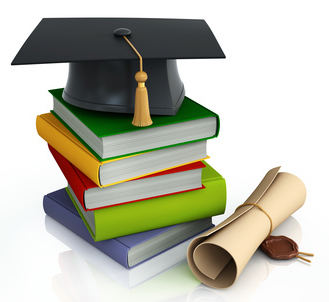 Having taken this leap in the field of education, today the BES society has to its credit, 12 years of successful operations in the name of DPS Gandhinagar. Today DPS Gandhinagar boasts of more than 3200 students who have achieved major milestones in the field of education. This education society does not merely cater to nurturing the academic, moral and ethical dimensions of a child's personality, but takes things and edge further by providing to the learner's, an environment to experience competition. This prepares them for the real world outside. Several awards instituted by the society, ensure that the students foster a positive perspective towards competition and equip
themselves to face the competition that awaits them. The group has since been establishing new standards in education, which are now being appreciated by students, parents and educators worldwide. Having thus cemented its footing in the field of education, BES embarked on another ambitious venture – that of imparting education in the field of dental sciences and Goenka Research Institute of Dental Science or GRIDS along with 100 Bedded Multi-speciality Hospital was conceived in the year 2010. With this new venture, BES aspired to embrace the needs of aspiring dentists and assist them in fulfilling their need for fine dental education. It aims for a perfect synthesis of: ancient and modern; Indian and international; traditional and innovatory. GRIDS meets the highest educational expectations in the rapidly growing community of dentistry. With this institution of GRIDS, BES offers to its student's, opportunities for vocational education and professional development and echo the standards of achievement, quality and consistency laid down by its first venture-DPS Gandhinagar.
==================
MISSION OF BES 2021
The BES is committed to shaping and creating assured Human Resources as fit for the global community of the 21st century. The efforts of all our dedicated working personnel are committed to extracting the utmost potential from all individuals under our care and using their knowledge and talent in a manner that can bring about not only self dependence and employment but also a positive contribution to the society. As a dedicated educational society, our mission therefore encompasses the following:
To provide students with the highest quality of learning experiences that will produce global citizens and leaders as change agents for shaping the future
To ensure development of each member: spiritual, moral, intellectual, social, emotional, and physical
To establish values that will allow him/her to act with thoughtfulness and humanity
To use innovative techniques to enhance lifelong learning through technology and varied instructional strategies
To assist our students to achieve their greatest potential to adapt and adjust to a diverse and ever changing society
==================
VISION OF BES 2021
The BES is proof of a vision linked irrevocably to national goals. Born in a time when education was deemed service, it set about bringing social and economic change through the proactive personal development of every child that came into its fold. The vision of Shri Ramesh Goenka (Founder) is growing from a single school into yet another prestigious institute imparting education at diverse levels. It does so through a highly motivated faculty, a learning environment powered with the latest technologies, a spirit of innovation that sees it reach for the highest standards of accreditation in its field, and an approach that recognizes that the sharing of knowledge remains the finest manifestation of a unified world. There are some critical components in the vision of BES. These are:
Educational Excellence evidenced by outstanding educational experiences, national and regional recognition of selected programs, faculty who excel in their disciplines, superior staff support, and an increasingly capable student body
A Safe, Supportive Communitycommitted to enhancing learning through close contacts between students and faculty, and through dedicated staff who help provide a vibrant campus life.
A Region-Wide Learning Community that Engages and Inspires Traditional and Non-Traditional Students to become educated persons with global and multicultural perspectives and advanced technological knowledge.
Broaden the opportunities for studentsto interact with citizens of the nation, recognizing that globalization in its true essence.
==================
Chairman's Message 2021
The aim of Ayurveda is to prevent illness¸ heal the sick and preserve life. MANJUSHREE RESEARCH INSTITUTE OF AYURVEDIC SCIENCE or MRIAS intends to take this knowledge of Ayurveda and impart it to a new generation
of young minds through high quality medical education. The Institution serves as a platform where the best of experienced and learned minds of Ayurveda engage with students in a conducive environment encouraging them to be the best and engage in delivery of healthcare to the society and population served. Therefore, creating and serving Ayurveda.
In this endeavour, we strive to establish an institution of excellence of education in Ayurveda, maintaining international standards of academics and infrastructure. We strive to serve the society, population and the discipline of Ayurveda by imparting world class education to students in a healthy, encouraging environment and providing them with knowledgeable guidance, exposure, and vision thus creating new thought leaders and professionals who will help define a new era in Ayurveda – a new patient focused and integrated Ayurvedic health care delivery system achieving highest degree of patient satisfaction We cherish this opportunity to be associated with some of the most respected, learned & well known minds and enthusiasts of Ayurveda, to come together and share this platform, enthusiasm and resources to serve people, society and hence the discipline of Ayurveda itself. The curriculum has been designed with these visions in affiliation with the Gujarat Ayurved University, Jamnagar under the guidance of Central Council of Indian Medicine (CCIM), a statutory body under ministry of AYUSH, Government of India.
==================
Affiliation 2021
Manjushree Research Institute of Ayurvedic Science' has applied for affiliation to Gujarat Ayurved University, Jamnagar for admitting students to BAMS – Bachelor of Ayurvedic Medicine and Surgery degree which is a medical qualification recognized by Central Council of Indian Medicine (CCIM), a statutory body under ministry of AYUSH, Government of India
AFFILIATION : Gujarat Ayurved University, Jamnagar
ACCREDITION : Pending From Central Council of Indian Medicine (CCIM)
DEGREE TO BE AWARDED : Ayurvedacharya – (Bachelor of Ayurvedic Medicine and Surgery – B A M S)
MEDIUM OF INSTRUCTION : Sanskrit, Hindi, Gujarati or English
CRITERIA : 12TH Standard with science or any equivalent examination recognized by concerned state governments and education boards with 50% aggregate marks in Physics, Chemistry and Biology
The BAMS degree holders are eligible to practice Ayurveda System of medicine throughout India and eligible to get admission to post graduate courses (M.D. / M.S) in all universities offering PG courses in Ayurveda.
==================
Courses Duration of the Course
Compulsory Internship : 12 months
Total : 5½ Years
==================
Recognition of degree
The B.A.M.S. degree is awarded by Gujarat Ayurved University, Jamnagar and is a medical qualification recognized by Central Council of Indian Medicine (CCIM), a statutory body under ministry of AYUSH, Government of India.
==================
Medium of Instruction
Sanskrit, Hindi, any recognized regional language or English
==================
Capacity
At present, number of seats applied for permission per year is 100.
==================
Eligibility
Applicant should have passed Higher Secondary (10+2) or an equivalent examination with Physics, Chemistry, Biology (Botany & Zoology) with an aggregate mark of 50%.
Applicant should have completed 17 years of age at the time of admission.
For foreign students, any other equivalent qualification approved by the University will be allowed.
==================
Attendance requirement
A student must have 75% attendance both in theory & practical's separately to appear for the examination in the specific subjects. The number of teaching hours both for "theory & practical's" meant for every subject as specified by C.C.I.M. are well ensured in the teaching programme of the working days. Thus the number of teaching hours (periods) varies from subject to subject as fixed by the Head of the Institution keeping in view of minimum requirement as specified by C.C.I.M. Therefore 80% attendance means, 80% of the periods that a student attends from out of the total number of periods "conducted" in a specified subject. Likewise putting up of minimum 80% attendance would be calculated with reference to each & every subject separately.