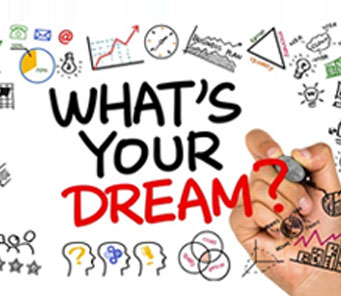 Free Career Counselling – Choose Right Career
Maheshkumar H Bavarva believes that student must first choose Career than the course.
The objective to identify the "Career  Choices"   based upon "Skills", "Ability" and "Personality" of the students.
Maheshkumar H Bavarva also believes that "Interest" and "Scope" should not be criteria to choose a career. The students are never exposed to 8,000 careers so they are in no position to decide the right career. The Industry goes through ups and down so whatever career is strong today may not exist after 10 years. In view, students must rely on their Core Skills.
In order to test Skills & ability, a team of World-Renowned Psychiatrists and Career Counsellor have developed a robust algorithm by which "Emotional Quotient" of the students is captured and matched with the Career Skills using Adaptive Testing methodology.
"Emotional Quotient" is one of the most scientific approaches leading to a successful career. No Psychometric analysis is perfect thereby Maheshkumar H Bavarva with 16 years of rich counselling experience validates the psychometric results, does extensive analysis and make corrections for accuracy with the help of International Counsellors across Globe.
Most Career Counselling reports lack credibility as the counsellor himself do not have exposure to all careers. Maheshkumar H Bavarva believes that the analysis cannot be done by a single person but needs to be done with the help of a team with varied expertise and then matched with skills.   The analysis post approximately 1-hour test takes 3-4 working days to analyse and then suggest 4-5 Career options. Highly scientific methodology is used to guide the students.
Post Choosing options, students are expected to meet the successful persons in respective career, understand and then choose one Career. Lastly, Maheshkumar H Bavarva Believes "Quality Education is the fundamental right of every student" thereby students must take admit ONLY in prestigious universities.